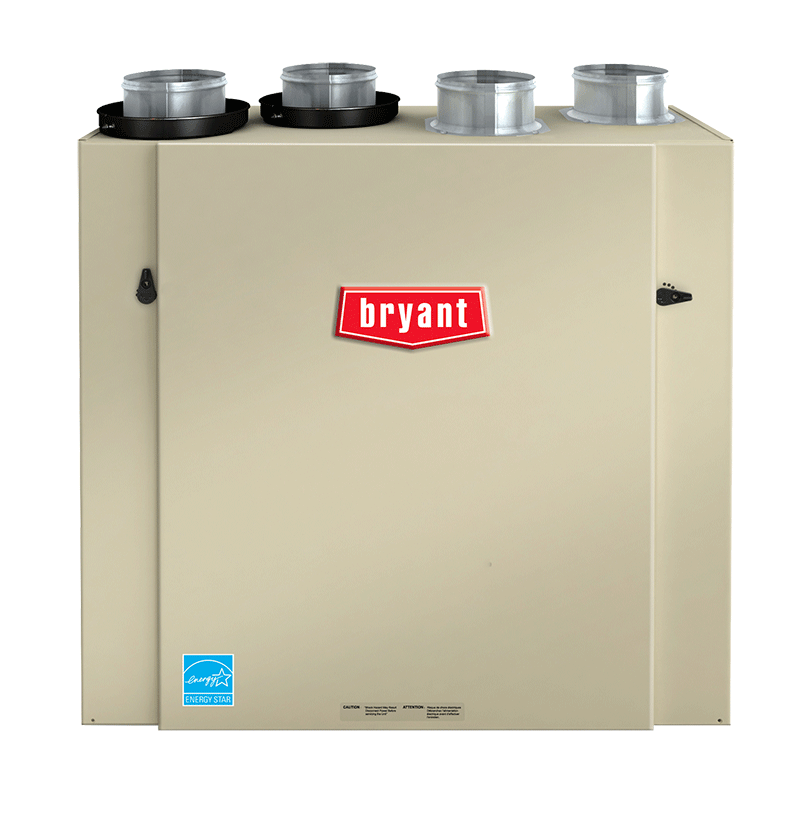 The weather in Michigan and Northern Ohio demands a tightly sealed home to prevent energy waste, minimize utility costs, and optimize comfort. Unfortunately, eliminating essential ventilation leads to concerns with Indoor Air Quality.
Expert Ventilator System Services
Contaminants such as dust, dander, bacteria, mold spores, fumes, and more, get trapped in the house, continually circulated, and breathed by occupants. Bryant contractors offer all of the benefits of opening a window without the drawbacks.
Contact us to find the perfect HVAC contractor for your humidifier installation!
Bryant dealers answer any size/style of space and budget with a rewarding selection of Energy Recovery Ventilators and Heat Recovery Ventilators. Bringing in pre-filtered outdoor air and replacing stale, polluted air creates a cleaner, healthier, fresher smelling, and more enjoyable home. We encourage you to give us a call at to get the information, personalized recommendations, quality equipment, and proper installation you need for whole-home improvement. Bryant is your trusted and qualified source for effective air quality solutions across Toledo, OH, Grand Rapids, Warren, Ann Arbor, Lansing, Flint, Livonia, Macomb, Kalamazoo, Taylor, MI, and surrounding areas.

[h3]