Effective UV Lamp Installations
Bryant UV lamps are designed to attack and kill mold, bacteria, viruses, and other irritants that thrive in moist heating and cooling systems and get circulated throughout the home. Intense UV-C light silently sterilizes coils surfaces, optimizing the health of indoor air and protecting the performance of HVAC equipment.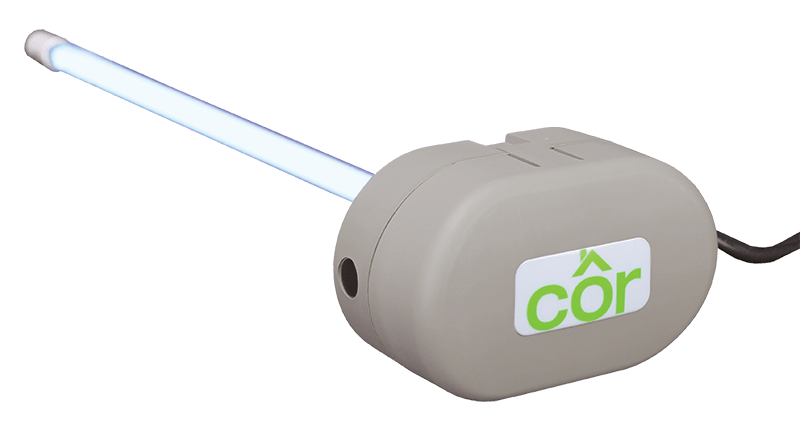 Full Spectrum Air Quality
While high-efficiency HVAC air filters are a great way to trap airborne particulates, they often aren't sufficient to protect the home from the full spectrum of air quality threats. UV lights and PHI units target the source. Bryant encourages you to give us a call at for proactive Indoor Air Quality services in Michigan and Northern Ohio. We help you determine the right air quality accessory for your specific challenge and ensure quality equipment, expert installation, and results you can trust.
PHI Unit Installations for Improved Air Quality
PHI technology mounts within air ducts, where problems originate, and is designed to combat odors, VOCs, smoke, bacteria, mold, viruses, and more. When the heating/cooling system starts up, PHI units create an oxidizer to silently purify the air you breathe.
Contact us to connect with a Bryant dealer that specializes in UV Lamp & PHI Unit installation & service!
UV lamps and PHI units are found in nursing homes, government buildings, medical clinics, hospitals, and food processing plants. This proven technology meets the specifications of any size or style of space. Bryant contractors offer prompt, affordable, and professional air quality services throughout Toledo, OH, Grand Rapids, Warren, Ann Arbor, Lansing, Flint, Livonia, Macomb, Kalamazoo, Taylor, MI, and surrounding areas.

[h3]