Air cleaners and purifiers are low in maintenance, incorporate into nearly any make/model of HVAC system, and not only protect the health of your family and integrity of the home, but performance of heating and cooling equipment as well.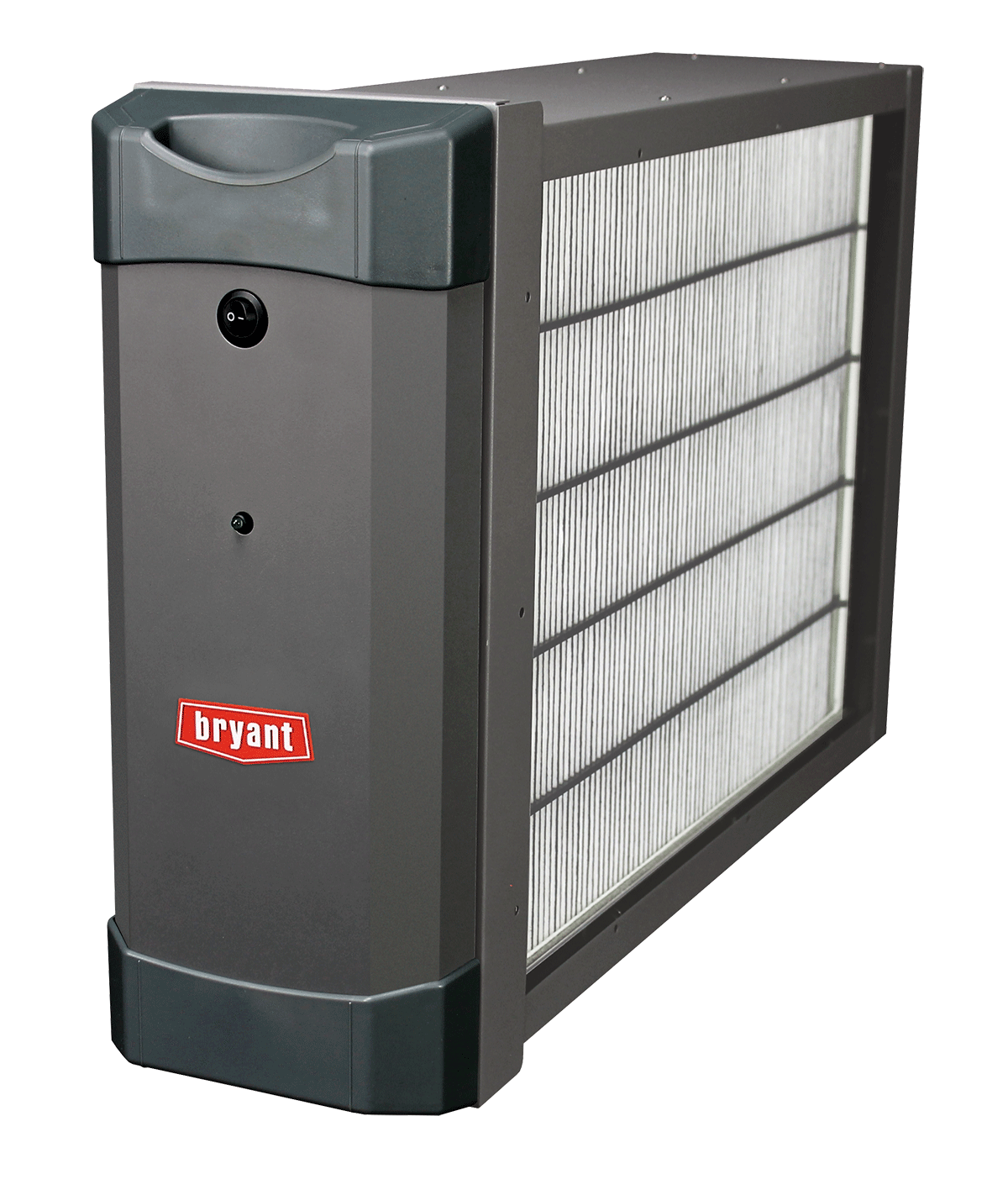 Efficient Air Cleaner Installations & Services
There are concerns with indoor air quality in every home and business. While it's impossible to eliminate every source of contamination, Bryant contractors offer effective, proactive measures. To combat dust, dander, mold spores, bacteria, viruses, pollen, and a long list of airborne threats, consider a Bryant air cleaning system. There's an option suited to every size and style of indoor space and level of challenge. Through whisper-quiet operation, air cleaners and purifiers allow your family to breathe with confidence.
For all your air cleaner service needs, trust in a Bryant contractor!
Minimizing airborne contaminants promotes superior efficiency, reliability, and longevity. Plus, you enjoy a cleaner, fresher, safer, and more comfortable living environment. When you call on a Bryant contractor at , we provide customized, trustworthy, and sustainable solutions. Bryant professionals are your air quality specialists and offer prompt and knowledgeable service across Toledo, OH, Grand Rapids, Warren, Ann Arbor, Lansing, Flint, Livonia, Macomb, Kalamazoo, Taylor, MI, and surrounding areas.

[h3]