Consider a heat pump for all-in-one heating and cooling.
During the summer, the system acts like an air conditioner, extracting heat from inside and transferring it outside. For colder weather, operation reverses and the unit finds ambient heat in the outdoor air and pumps it inside. This process is extremely clean, quiet, and efficient, producing two to three times more heat than the energy it requires. Plus, there's no combustion process, eliminating any concern over byproducts such as carbon monoxide.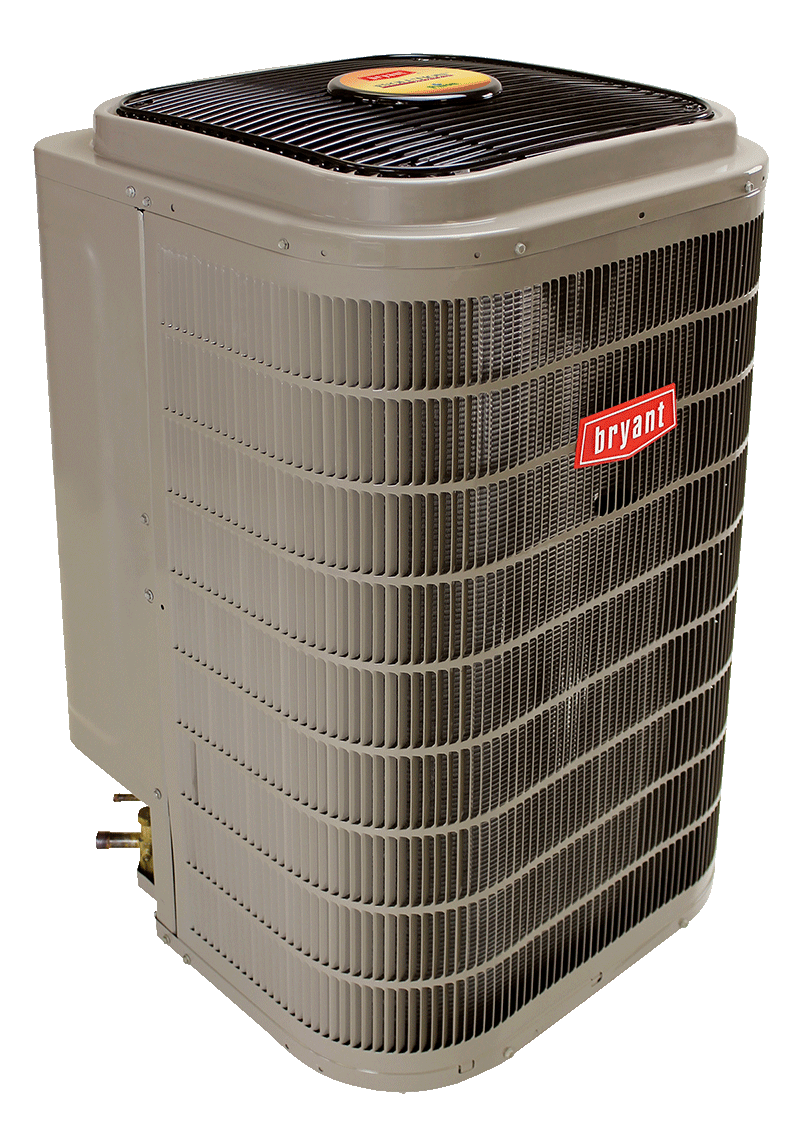 High Quality Heat Pump Repairs, Maintenance & Installations
A heat pump also provides an ideal add-on option to partner with an existing furnace. With a dual-fuel system, each unit shares the load, operating when it's most cost-effective and quickly recovering the investment. Whether you're interested in a dual-fuel system, installation of a heat pump, seasonal maintenance, or repair, an expert Bryant contractor will be happy to help. Give us a call at for further information, skilled services, competitive pricing, and job standards you can trust.
Put your trust in a Bryant contractor for all of your heat pump services!
Environmentally friendly, exceptional at dehumidification, and offering advanced air filtration, heat pumps offer outstanding rewards. As a Bryant Dealer, every contractor offers a comprehensive selection of heat pumps to not only meet any demand but also exceed expectations. Proven reliability, innovative features, and standard-setting efficiency ratings are just the start. We'll help you find the right fit, properly handle every step from design to operation, minimize upheaval, and ensure a perfectly comfortable home. Bryant contractors provide unmatched value from their services throughout Toledo, OH, Grand Rapids, Warren, Ann Arbor, Lansing, Flint, Livonia, Macomb, Kalamazoo, Taylor, MI, and surrounding areas.

[h2]

Dealers With Heat Pump Services

Use our dealer locator below to find a dealer that best suits your HVAC needs!

[h3]